CLIENT STORY
PerfectTed's mission is to empower others, fuelling people to be their best selves through their products.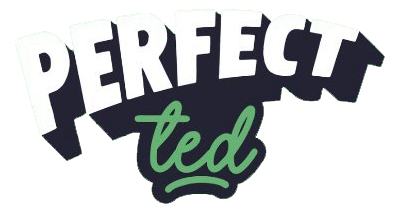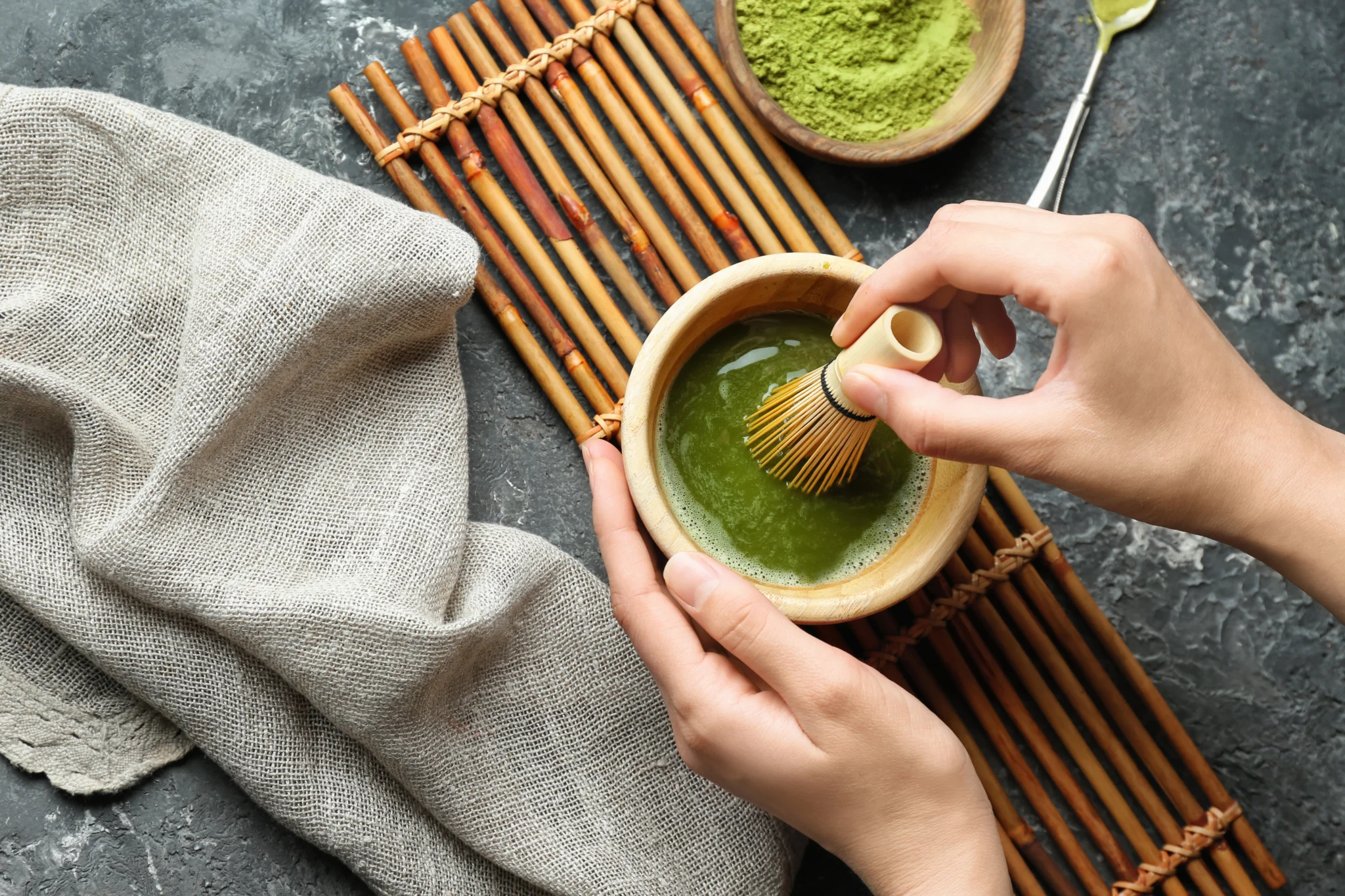 After suffering from the post-coffee anxiety and jitters as university students, founders Teddie, Marisa and Levi fell in love with the way matcha green tea left them feeling energised and more productive. Marisa discovered matcha didn't exacerbate her ADHD and anxiety the way other caffeine-based drinks did. However, they found themselves searching for a product that didn't yet exist – a matcha based energy drink – and saw the potential for something really great.
Consumer to conception: Where it all started
Brothers Teddie and Levi studied abroad at the University of Philadelphia, in the United States, which is where Levi met his now fiancé, and business partner, Marisa. It was here, in the United States, that the three founders first discovered matcha.
After going their separate ways after university, the trio reunited to move back to the UK and live together. This is where the matcha happened! They were making batches of matcha each day before realising that there was no ready to drink, easily accessible version of this drink in the UK, that's where they thought, "let's be the solution for the gap we see in the market".
And so, PerfectTed was born.
How it's going now
Though initially wanting to pursue a career as a footballer, Teddie had always dreamt of becoming an entrepreneur and being a part of something bigger, giving people a platform to win. In fact, from a young age, a huge goal of his was to one day go on Dragon's Den.
Nearly two years after launch. He had achieved that goal.
Since launching exclusively in the UK in October 2021, the trio have faced all sorts of challenges; from a fire in their factory, to scaling up in such a short amount of time, they have described the experience so far as 'building the plane while flying it'. But that didn't stop them. After seeking advice from Howard Wallis, Gerald Edelman's Business Advisory Partner, the team were able to pinpoint a clear cashflow forecast, while GE managed the compliance side of things.
So, with a good idea of the value of their business and a product they really believe in, the team were ready to take the plunge at Dragon's Den, and though it may have been daunting, the outcome couldn't have been any better.
With offers from all five Dragon's on the table, and an ultimate partnership with Steven Bartlett, the experience was a huge confidence boost. Not to mention profile boost! Along with the social media buzz, PerfectTed landed themselves on one of the most popular podcasts in the world, Steven Bartlett's Diary of A CEO.
Now, they have established themselves in the UK, Europe and the Middle East and have gone from turning over £9,000 in sales in March 2022, to £400,000 in sales in March 2023.
The importance of social media marketing
Social media has proven its benefit to PerfectTed throughout their journey, with engaging LinkedIn content and a perfectly curated Instagram feed, their cult following surpasses 20,000 on both platforms combined.
With plans to increasingly invest in media and content that inspires people to become the best version of themselves, their aim is to evolve into a brand that sells you a lifestyle, not just an energy drink.
The vision doesn't stop there, with hopes of pitching a show to Netflix, PerfectTed want to show the entrepreneurial journey, what it's like to run your own business, building a brand and the behind the scenes craziness of what they do, every single day.
Finding motivation
When establishing yourself as an entrepreneur it can be easy to lose sight of the passion that started it all. Finding motivation can be tough especially when faced with challenges.
Ambition and fear are amongst the two things that motivate Teddie. Ambition in terms of wanting to build something amazing, but the fear of not meeting his own expectations – that's the honest answer, he says.
Final piece of advice
"Focus on the foundations and building relationships, whether it's with your team or your customers. Just don't forget to be human. That's really important. Be different, be bold, don't just become a 'me too' product or brand. You may get people who don't really get it or think you're overstepping the line a little bit, but I think it's really hard to stand out from the crowd or cut through the noise unless you're doing something crazy. As a consumer brand we're fighting for consumer attention, so we need to be different, in an authentic way."
Get in touch
Planning the long-term growth of your organisation is often easier said than done, especially when so much of your focus is spent on solving the day-to-day challenges that come with running a business.
Having an adviser to help you work 'on' your business should give you the discipline required to plan and control growth.