CLIENT STORY
A one of a kind dining experience with sustainability at its core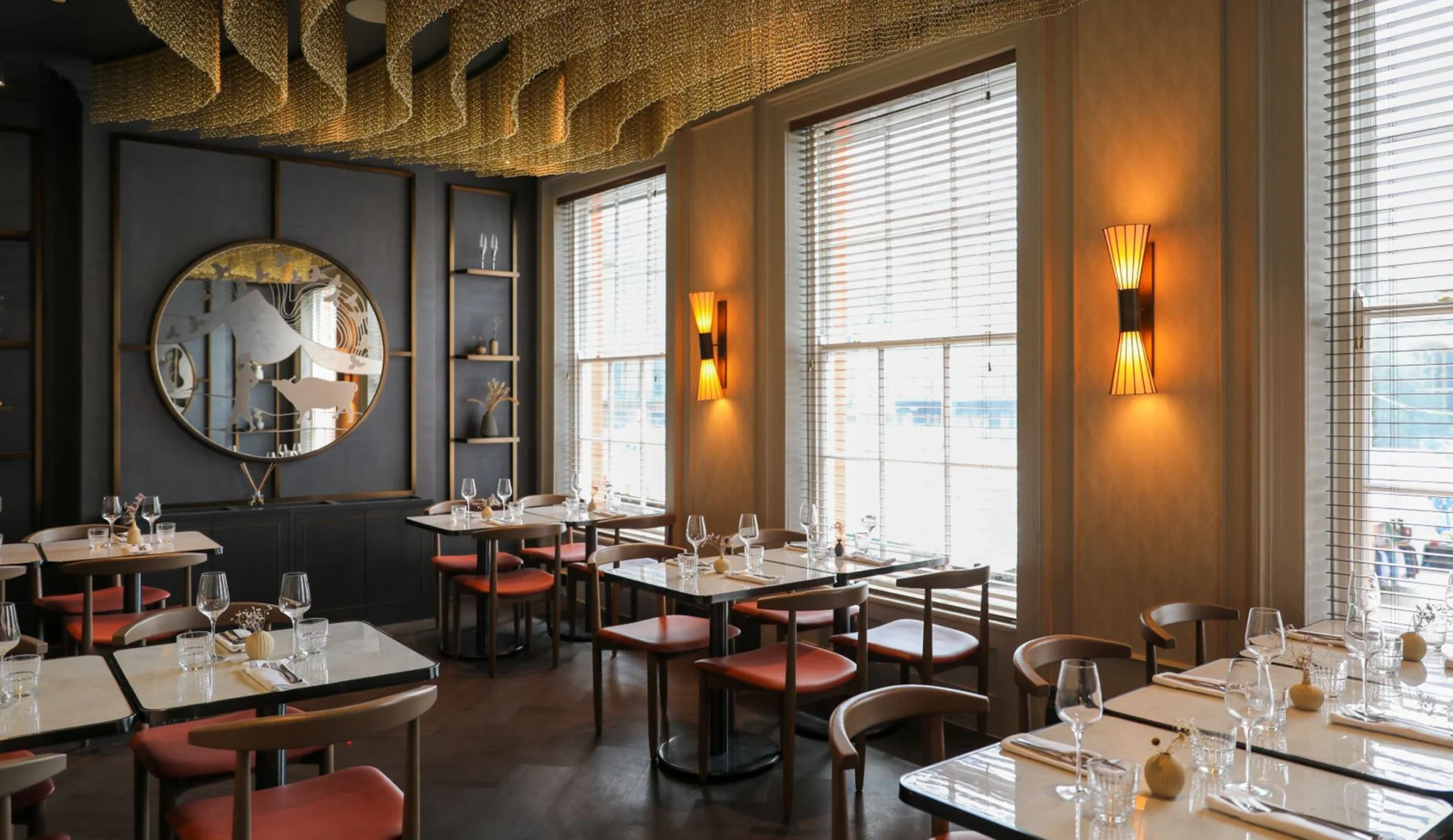 Introduction
Bill Brogan and Jinzhao Li are the visionaries behind Market House – a five floor venue in Cambridge that offers high end dining from a host of local suppliers, a food lab and flexible meeting spaces.
Where it all began
Bill has always had a passion for supporting his local community. From the age of eight, Bill baked bread and biscuits for the streets he lived in, in Lincoln. Fast forward 20 years and Bill is maintaining a Michelin star at Le Talbooth in Essex (the youngest chef to do so) and winning a Catey award – the Oscar of the hospitality industry.
Jinzhao, meanwhile, has worked in education and culture sectors in China and the UK. For her, Market House is about bringing people together in a home from home environment.
What our clients have to say…
We are delighted at becoming a publicly traded company by joining the AQSE Growth Market. One Health continues to achieve growth through the use of facilities through partnerships with independent hospitals across a widening geography and excess capacity offered by NHS facilities and the growing awareness of its services among medical practitioners and patients in our areas of operation.
Adam Binns
Chief Executive Officer, One Health
Creating a one of a kind dining experience
Market House came to life when Bill and Jinzhao converted the former Don Pasquale, Grade II-listed building in Market Hill, Cambridge. The space now offers a formal restaurant, private dining rooms, a wine bar, a cookery school and flexible meeting spaces.
Sustainability at its core
Sustainability is a core Market House value. The team has worked hard to source food and drink from small, local businesses and only work with suppliers that are equally committed to sustainability.
All its cleaning chemicals are plant-based, and its toilet rolls are made from bamboo.
Its coffee is locally roasted by The Brew Project, seafood is purchased from The Stickleback Fish Company in Hertfordshire and Pinneys of Orford, and cheeses from The Cambridge Cheese Company.
Just a few examples of how Market House is focusing on using top quality local suppliers.
What has been Gerald Edelman's Role?
Lynn Lin, Partner and Head of Asia at Gerald Edelman, has supported Bill and Jinzhao since the beginning – on setting up the business and advising on the corporate structure for the commercial building purchase, to raising money through the Enterprise Investment Scheme. The latter of which involved working on a business plan and financial models, as well as a business valuation, to secure investment.
Since Market House has been established, Lynn supports the company with general accounting and tax advice as well as business growth advisory. This has included advising the company on R&D tax credits for the food lab concept, which has led to significant savings, as well as asset financing to further enhance and improve the services and products Market House delivers.
Lynn stated, "It has been inspiring and incredibly rewarding to work with Bill and Jinzhao and to see their vision come to life. I'm grateful to have played a part in advising on the best structure for the company and on strategies to help the business continue to grow."
Jinzhao said, "Working with Lynn and GE has been effortless. They have completely understood our business and our vision and have worked closely with us to achieve our goals. As well as strategic advice, having a team that can also support us in securing investment and making tax savings through the R&D scheme has been invaluable."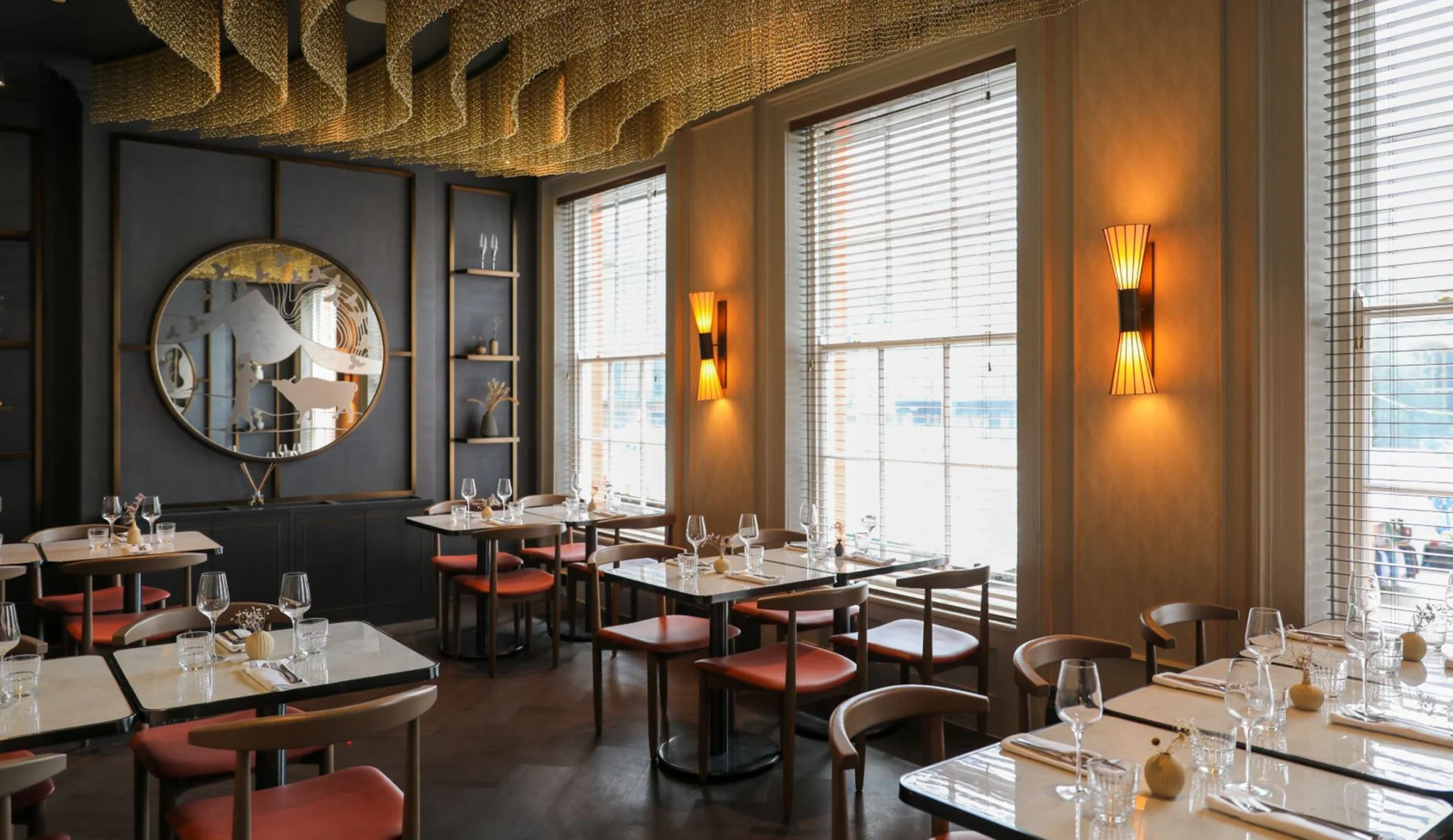 The future
The business is set to continue to grow, providing an environment that welcomes the local community to come and meet with friends, whilst enjoying great food and drink. We look forward to seeing Market House continue to flourish.
Get in touch
Planning the long-term growth of your organisation is often easier said than done, especially when so much of your focus is spent on solving the day-to-day challenges that come with running a business.
Having an adviser to help you work 'on' your business should give you the discipline required to plan and control growth.